Help with ring sizes
When purchasing a ring, determining the correct size is very important.
At Goudsmederij Tessa Reijmers we use the European ring size. The diameter of the inner ring is measured in millimeters.
Determine the Size

Measure the diameter of the inner size of a well-fitting ring. Preferably use a caliper for this. For the best measurement you can go to a jeweler. It is very common for them to measure a ring size.
If the measure does not exactly amount to a whole, half or quarter measure, then round up.
Tips!
Always measure the fingers at average temperature.
Wide rings have more resistance on the finger. Choose a quarter or half size larger.

Use a caliper to measure the inner size accuratel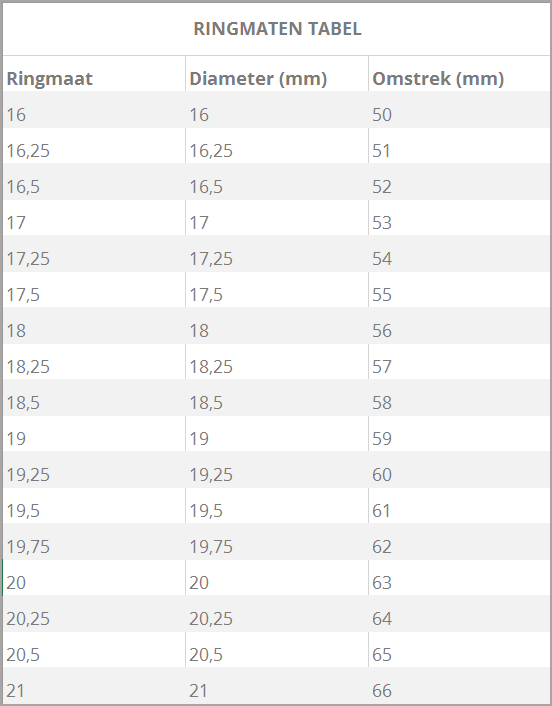 If you are not entirely sure of your size, you can always contact us via This email address is being protected from spambots. You need JavaScript enabled to view it. or by telephone during our store open hours.